Custom Hiker Mugs
Design a mug that captures your favorite mountain memories. With every morning coffee, you'll be dreaming of your next adventure.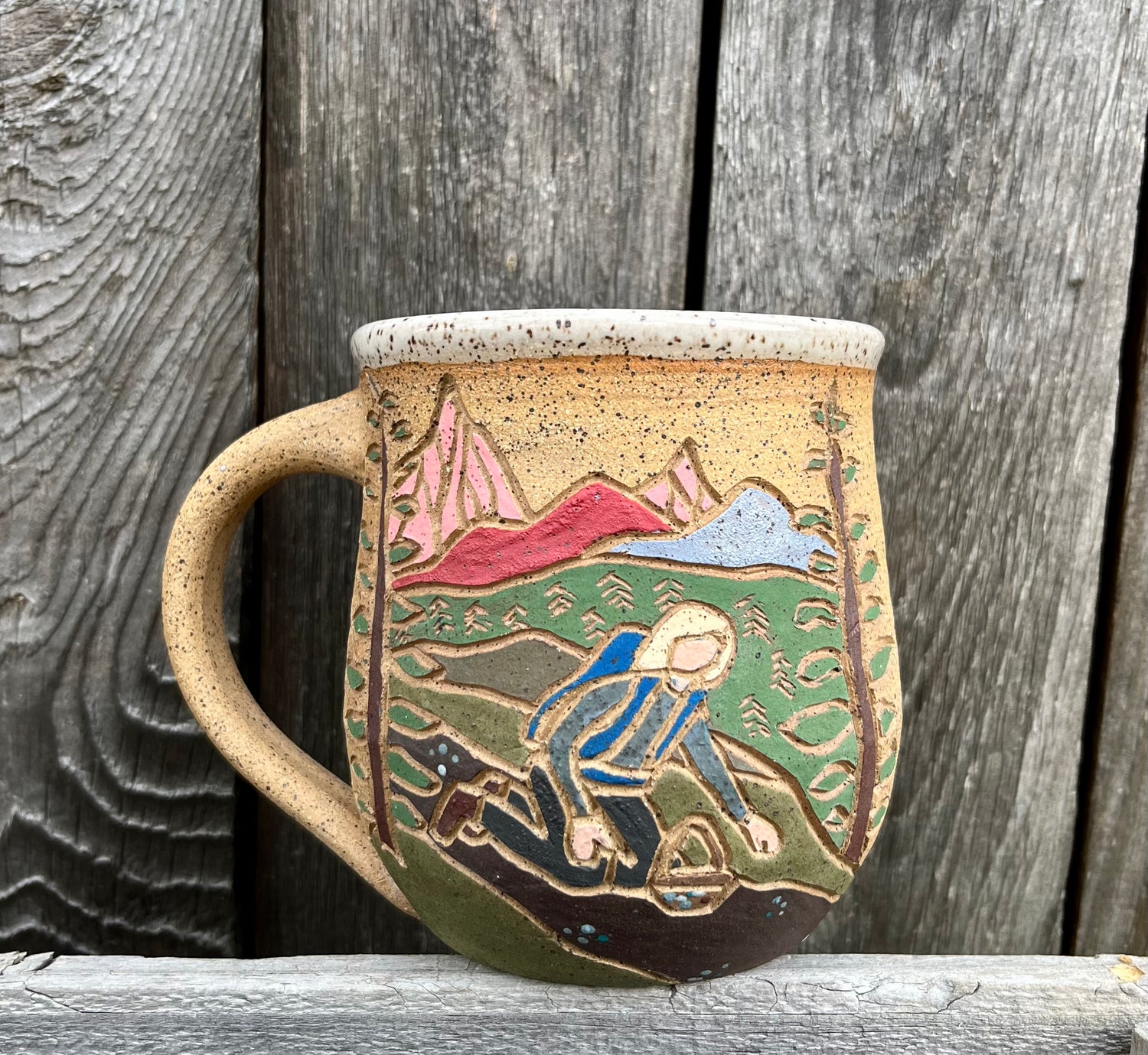 Recreate a memory or a favorite outdoor activity that you'd like captured on a mug you'll have forever.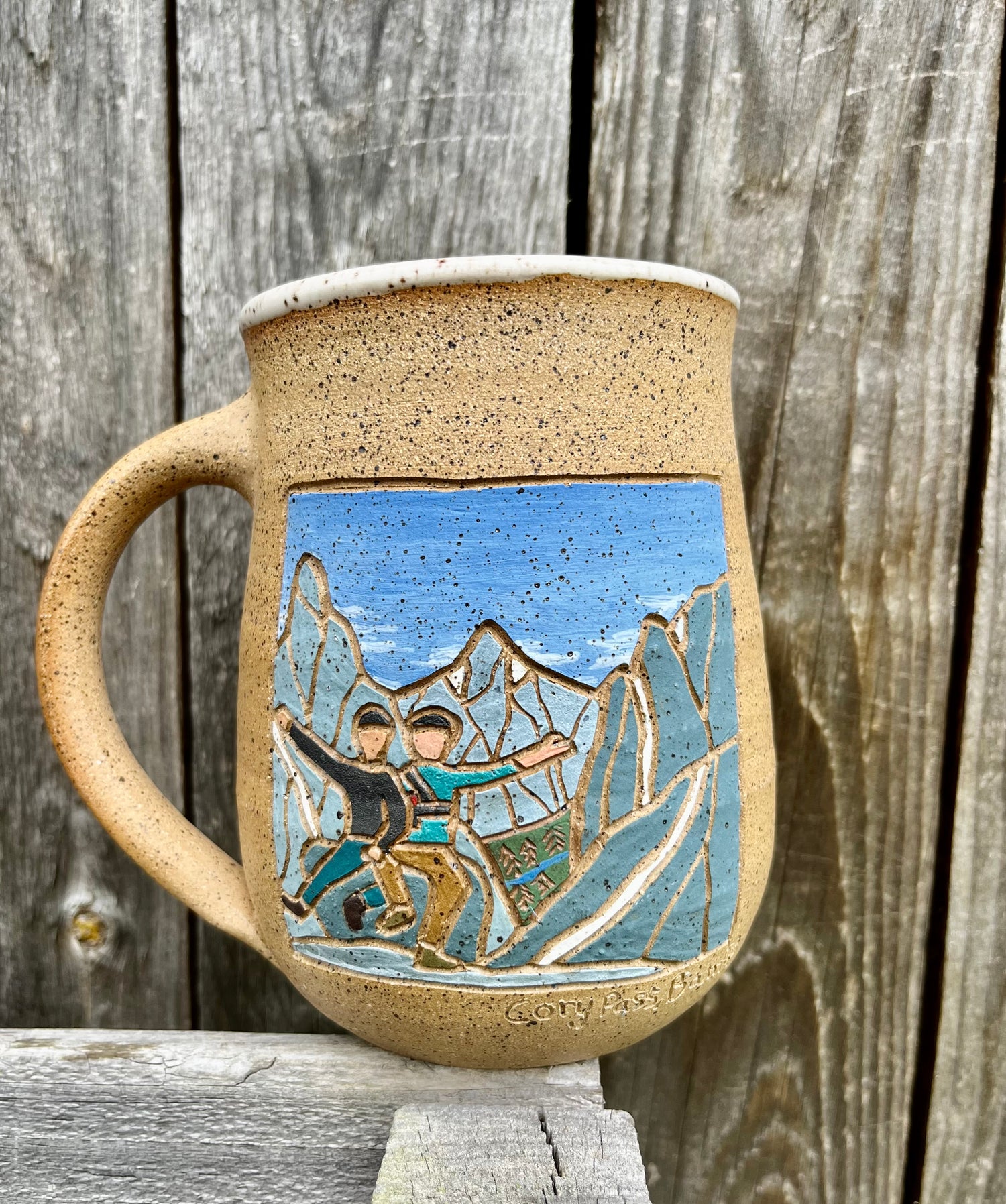 Custom mugs range from $80-$100 plus shipping cost. Full payment will be taken upon commitment of project. Allow 4-6 weeks for production.
Submit a request for a custom piece and you will be added to the waitlist and given an estimated time frame to begin on your piece.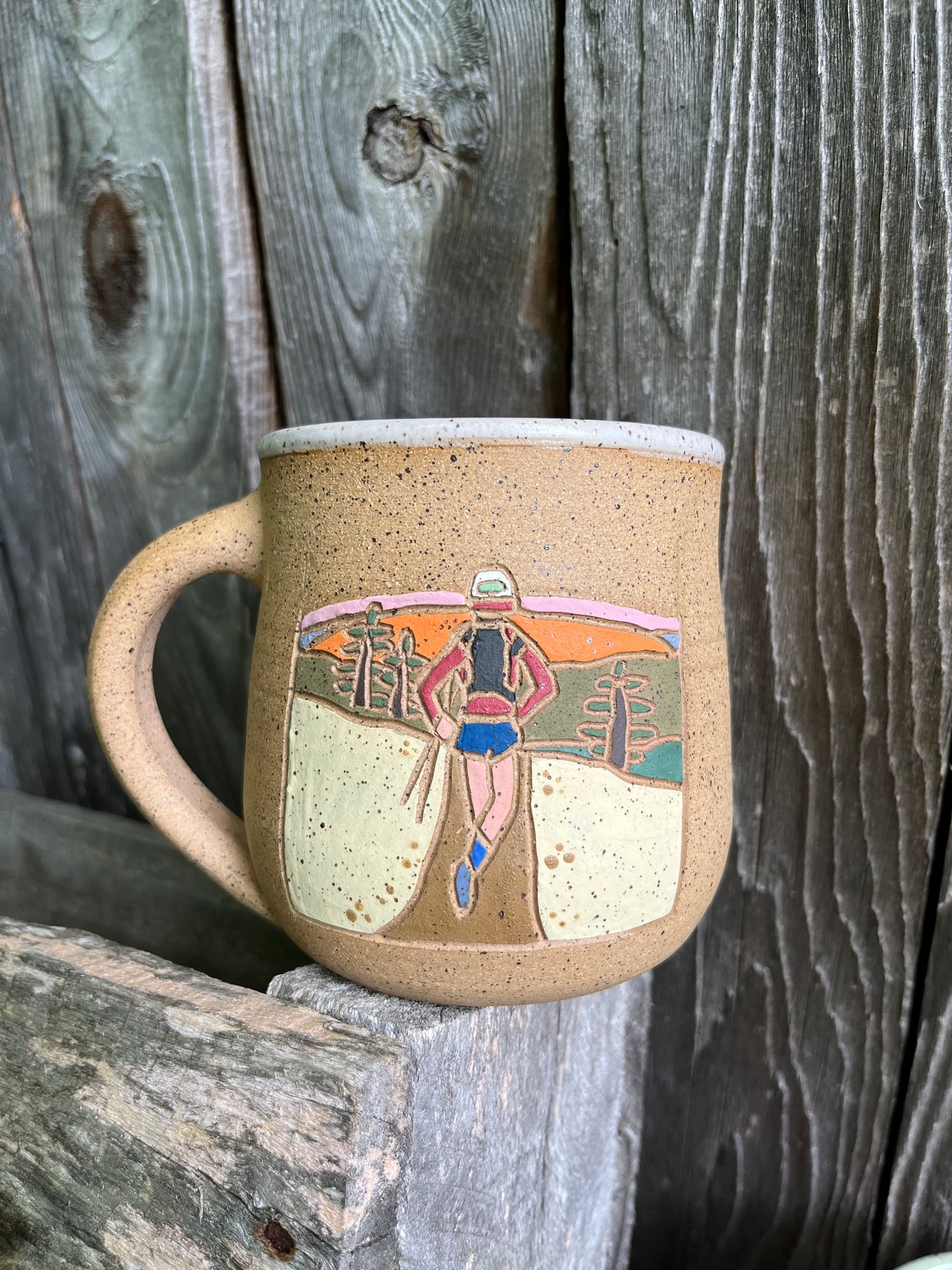 Artist retains all creative rights.
Your vision will be replicated as accurately as possible.
Due to the handmade and unique qualities of each piece, returns or replacements cannot be offered.
Please familiarize yourself with Forest Jeannies artistic style before considering a custom piece.